So, uhm, this little badass turned a YEAR OLD on Monday. And yes, I'm just posting about this now. Blogging fail :P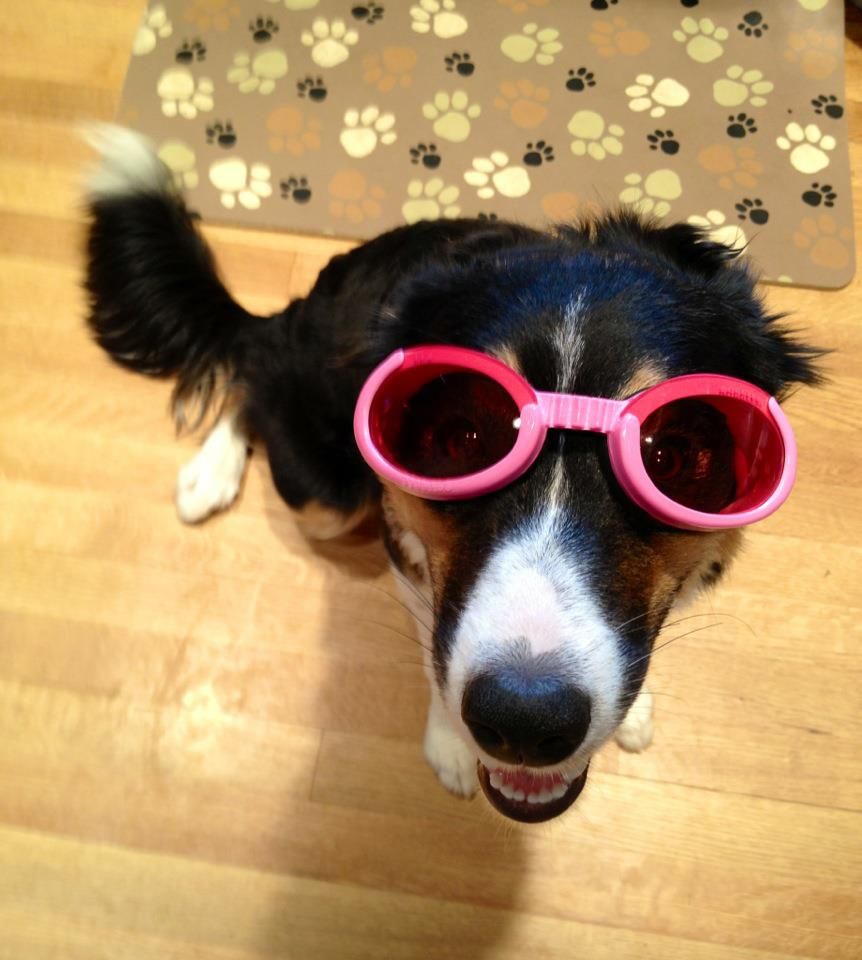 I can't believe she's that old already! Where has the time gone? I could type out a long, flowery, sappy blog post about how much she's grown this year, and all the stuff she's learned/taught me, but I made a couple videos earlier in the week that say all that for me :) They are both set to music, so make sure and turn your speakers up!
First, here's a slideshow of photos of her from birth to now:
Say it with me: awwww!
Now, here's a video with pictures and video footage showing how far we've come this year:
In other news (!!!!) Ember weaved 6 straight poles this morning! After less than a week of training! Gotta love 2x2s :)
I was a little bit worried earlier in the week when we couldn't seem to progress past the poles being a foot apart. But after begging some friend for advice, and messing around with things on my own, we managed to break through the plateau (I hope!) yesterday. This morning she weaved 6 straight poles at least ten times in a row, with confidence and happiness! It made me so happy to see her figure it out :)